Page Layout Using Microsoft Word
Some options may vary depending on what version of Word you are using.
To setup your page dimensions properly in Microsoft Word, start by clicking on the Page Layout Tab then click on Page Setup.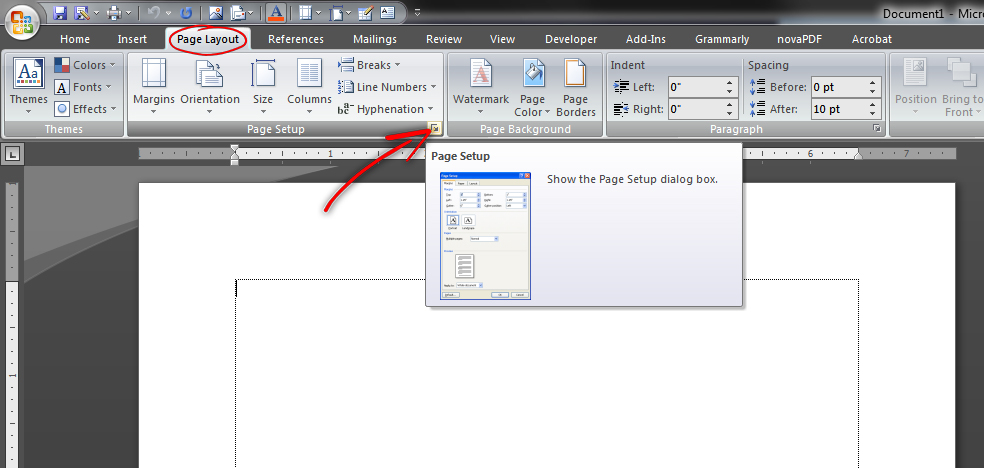 Once the Page Setup window opens click on the Paper tab.  For a no bleed book you will enter the width and height of your book, for a full bleed book you will add .5" to the width and height to account for the .25" bleed on each side.  This means if your book is 8.5x11 you will enter 9x11.5 for the width and height.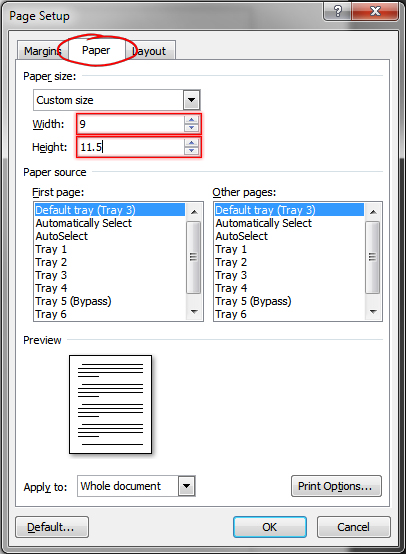 After setting the page size click on the Margins tab.  For no bleed books enter the size you would like to make the margins (.375" minimum, .75"+ recommended).  For full bleed books you need to add the .25" bleed to the margins, this means if you want .75" margins you will enter 1" for all 4 margins.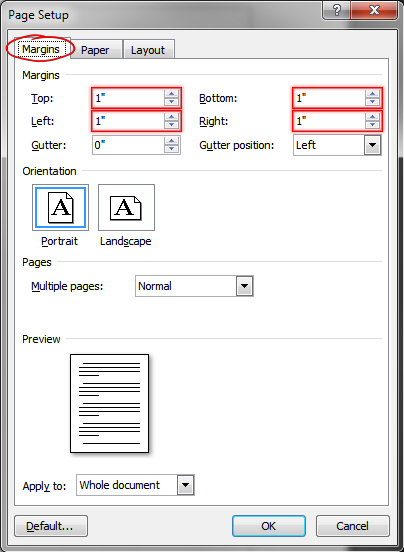 Now click on OK and your document settings will be setup correctly.